Your trainer is:
Paul Little
Phone: 0429361281
Email: paul@boatlicensing.com.au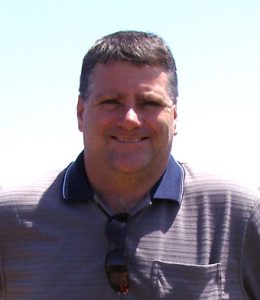 Based in Cairns, Paul usually does Theory Training and Assessment in the suburb of Kanimbla then Practical Training and Assessment at "The Sugar Terminal" Ramp/Jetty  located at Trawler Base Road Cairns. Courses can be organised as far south as Tully/Mission Beach and north to remote Cape York  if requested-these courses will require groups of people and will be priced according to numbers and travel requirements - Ring me for a quote.
Summary
Location Course Dates
Next course date - Make a group and ring me for a time date to suit you.
Saturdays or Sundays.
Wednesdays from 12noon if you have completed online training. This will include the written assessment(short refresher then 45mins for exam) then on water training and assessment.
Flexible Training - can do Face to Face after hours. Meet at 4pm for Written assessment-On water training next morning.
Location Course Fees
Pricing for Online Training:- Start now - no up front fees
Boat Licence - $300 (2 or more $250)
Jet Ski Licence - $250
Boat and Jet Ski Licence on same day - $550 (2 or more $500)
Pricing for Face to Face in Classroom Training:-
Boat Licence - $350
Jet Ski Licence - $300
Boat and Jet Ski Licence on same day - $600 (2 or more $550)
For Face to Face Training please ring to book a date.- Ring me - I may be doing a course that day.
For Online Training click on the option on the home page. Remember there is no fee to complete the online course, you pay on the day of the practical.
Practical assessments for online training can be completed on any day with prior appointment.
Location Details
Cairns, Innisfail, Port Douglas and Tableland Regions: for Recreational Marine Drivers Licence and Personal Water Craft Licences
Remote Cape York Towns & Communities on request.
What To Bring
Bring ID(Drivers Licence-Or other photo ID), water bottle, sunglasses, payment, fun attitude, and Friends!
Location Gallery